About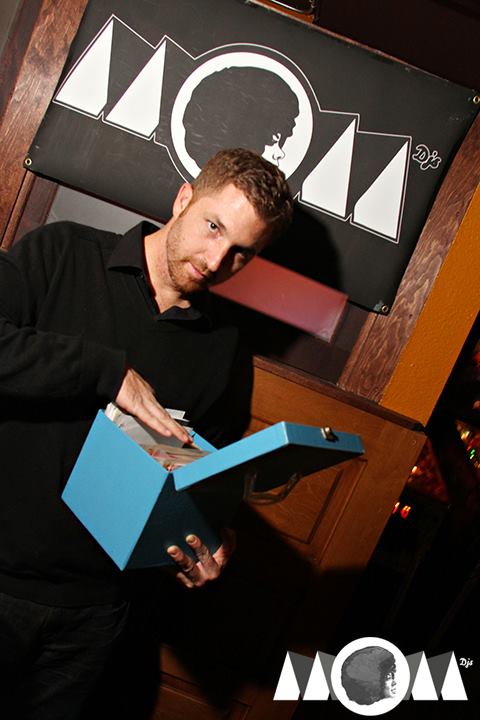 Crimson is one of those DJs. If you're out at the club and this guy takes over on the turntables, you better hope you're not stuck in the bathroom line. Forget it. Hold it. Don't even check your hair on your way out, 'cause the steam on that dance floor is gonna turn it into a hot mess anyway. And who cares? Crimson is DJing.
Let me break it down for you. Homeboy cut his teeth back in the day as a teen playing everything from backyard barbecues to gangsta parties to school events––really, any type of gig he could hustle––in southern California. With that experience (along with stacks of one-take mixtapes for the cuties in study hall), Crimson was already ready for any crowd, any place. And that was before he began earning respect as a battle DJ, before he helped pioneer DJing programs for college kids in Berkeley and youths in Oakland, and before he moved to New York to spin alongside legends like Evil Dee (Black Moon), Hard Hittin' Harry (The Fugees) and DJ OBaH (Giant Step). He might never have left NYC. I mean, a soulful battle DJ groomed in the land of Beat Junkies… in that scratch-drop mecca?! Kismet. Plus, record spots like Beat Street beckoned pretty much all day err' day. But those of us back here on the Left Coast knew that––with those seamless blends and 808 sensibilities––this down-ass ginger would be back.
And guess who heaved his redonkulous record collection back home to California in 2004. Yer boy.
What better way to mark his return to the Yay than to team up with a group of veteran DJs under the moniker Bay Area Record Rockers. Alongside his crew, Crimson has been tearing clubs down, reminding us all––with his wide array of hip-hop, soul, funk, breaks, classics, and reggae cuts––of the meanest and cleanest DJs who have held down the Bay scene. (Think Fuze. Derrick D.  Mike Nice.) And, as if that weren't enough, Crimson's been busy producing tracks. Real. Sexy. Tracks. No wonder the duo called The Dime, with baritone lyricist Chioke and silky crooner K.nightshift, have brought him on board as a beatmaker and the official DJ for their live shows. In exchange, The Dime often graces the stage at Crimson's own events, turning a regular club night into a full-blown extravaganza. With guest DJs and a smorgasbord of live musicians, they've been a vital part of downtown Oakland's nightlife renaissance. Talk about kismet.
So if you didn't know, now you know. And you know what, now your hair is hella messed up. Not cute. Also, the walls appear to be… sweating? But you feel so got-dayum good. Know why? Crimson is DJing.
–DJ Neta